In our previous articles and video series, we covered the challenges organizations face during the implementation of operations management software, and the problems caused by improper data integration.  Too often, organizations get wooed by fancy marketing, reports, and data visualizations, and fail to focus on the foundational issue behind it all:  the robustness and methodology behind data integration.  If you don't start with integrating the correct data from the correct sources, your reports will never be right.  That being said, let's say you've solved the data integration problem (or you've just bought Bazefield, and you're going to let us fix it for you). 
Congratulations!   
What's next? 
Well I guess we should start trying to use the data to save you time, and improve the performance of your plant.   After all, that's why you bought the software in the first place, right?  This brings us to pillar 2 of our data pyramid we introduced in the previous article:  Real Time Event & Data Management.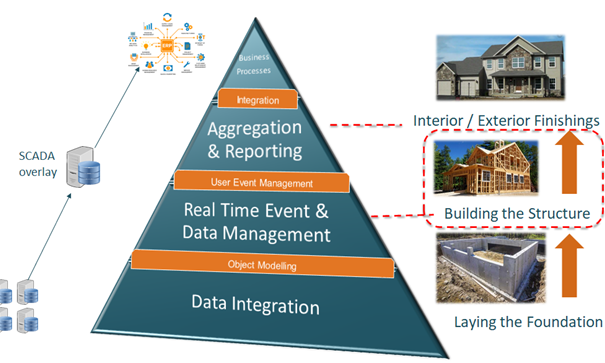 What does this mean?  Well to me, it means giving context and structure to data.  Using the construction analogy, this is the phase where you're completing the rough framing, electrical design, and plumbing. You may not see the finished product yet, but you at least have a clear, current vision of where it's going to end, and how it's going to get there.  After all, you can't have your fancy wood plank tile flooring without first having a floor.
Unfortunately, the failure to incorporate real time monitoring into reporting and analytics is another pitfall of many organizations.  Monthly reports are fundamentally dependent on daily events.  If your organization isn't recapping, editing, and logging the major issues of the day in real-time, there's no chance the asset manager will have an accurate recap at the end of the month to show executive management and investors.  
Not only that, but for the analytics and reports to be accurate, the operators and the asset managers have to use the same platform and software to do the monitoring and reporting.  If the operators are tracking logs, events, and production using a  manual excel report while the asset managers are trying to report using a different source, there will always be an information gap between what is actually happening on a daily basis, and what the executive management thinks is happening.  
Sound familiar?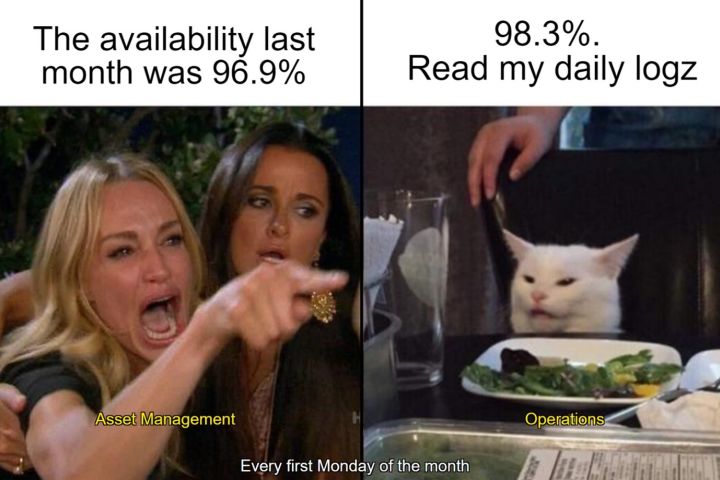 Well, if this rings a bell, tune into our video series 2 and 3!  Here we overview common use cases of both real time monitoring (in video series 2 - https://www.youtube.com/watch?v=gagP2t5GC3Q), and event editing, and availability statistics (video series 3 - https://www.youtube.com/watch?v=1m2CpLmuxIs).
---