Asset Manager:    My report's wrong, can you fix it please? 
Engineer:                I see we missed a lot of data this month.  IT, what is going on?
IT :                           Auto-Reply:  I'll be out of the office until further notice.  Please 
submit a ticket or call one of my 12 immediate managers for 
assistance.
Asset Manager:      For the love of God, can someone just quickly pull the data for me.  
This report is due to our investors by Friday.
Engineer:                 Sure, let me just…. ,. 
SELECT * FROM
Some_ideal_clean_and_pristine.table_that_you_think_exists WHERE Data = Good
If you don't get the last joke, it's okay.  I found it on twitter.  Unfortunately, this conversation happens all too often in renewables.  There's nothing that stirs the pot more than a broken report on a Friday morning.   Even the most well-rounded data-driven companies find themselves pounding the keyboard at one another over data issues.   
Still, let's psycho-analyze this exchange a little bit more. 
The asset manager seemingly feels powerless over a non-functional report and lacks the tools and training to fix the issue without an expert.  There's also a fundamental expectation of perfect data, which unfortunately doesn't exist in actual operations 
Instead of spending his time fixing problems in the field, the engineer is forced to chase down data issues which he doesn't have the tools or access to fix anyway (probably because he or she is stonewalled by IT)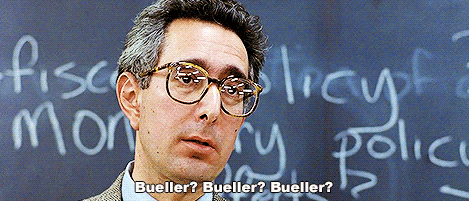 Sorry to pile on IT again, but they're just too easy of a target.  In reality, this is a problem across all departments, not just IT.  Business units need to better train IT personnel on the use cases of their data, while IT needs to be more flexible and stop using cybersecurity as a scapegoat for lack of progress and innovation.  
Anyway, I digress.  So how do we stop reports from breaking?
In simple terms, we need to build a house…. a data house ("data lake" is so 2017).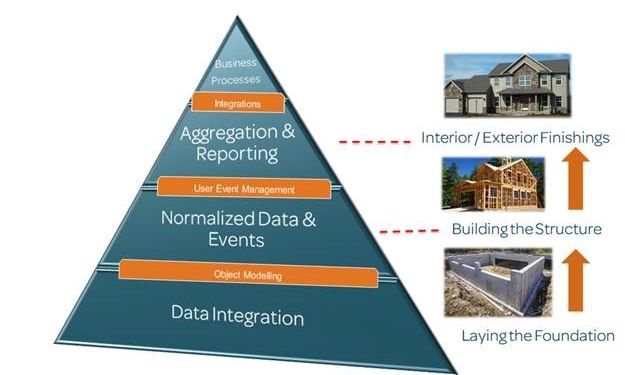 Here's some simple steps to get started. 
1. Lay the Foundation:  The first step in knowing whether your report is right or wrong is knowing where the true source data resides, and how it was collected in the first place.  The answer to these questions lies in the data integration layer, whose sole responsibility is to interconnect all raw sources of data into one easily accessible, corporate-wide database. Whatever you do here, try and limit the amount of pit stops your data makes along its journey.  Far too often, we see situations where system A exposes the data to system B, which then transforms it, and pushes it to system C, which is then copied over to a production server D, and then into an excel workbook via macro once per day.  In this case, you have 4 points of failure, and virtually zero ability to detect which system is responsible for your report not working correctly.  
The shortest distance between two points is a straight line.  Keep that same approach when centralizing your data.
2. Normalize your data:  This is the "apples to apples" argument.  Reporting across multiple sites is a waste of time unless you can do it consistently, with full transparency into the methods of how certain performance KPIs are generated.  Unfortunately, no two power plants and SCADA systems are alike.  Developing a generic data model that works and normalizes data, alarms, outages, and events across all technologies and asset types can take months, if not years.  Before trying to take this on as an internal project, look to pre-built platforms on the market that already do this for you out-of-the-box  
ahem...Bazefield?
3. Modify your data: Perfection should not be the goal in steps 1 & 2, because it will never happen.  There will always be communication outages, or situations where data is lost or reported inaccurately.  Because of this, users will always require tools and software to modify the root causes of outages, correct inconsistencies, and manually add context to their data.  
No amount of automation can tell an asset manager that they lost $20,000 this week because a squirrel electrocuted itself in the main transformer.  
Unfortunately, instead of integrating these 3 pillars in a stable data architecture, organizations often overlook steps 1 & 2, and build something heavy on sizzle, but light on substance.  End Result?  The data house ends up looking more like a Christmas tree which blows over at the first sign of trouble.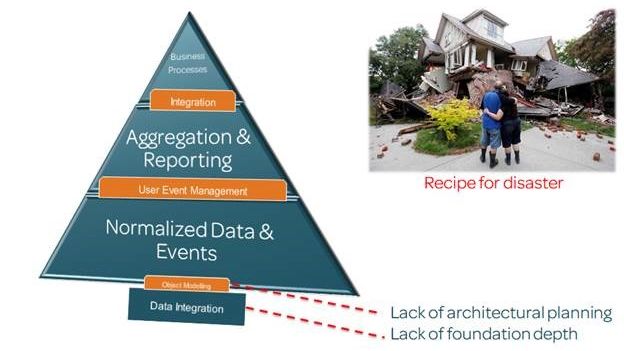 Don't be this guy.  Spend the time and money up front to centralize and model your data correctly.  Our first video series will tell you exactly how Bazefield can help achieve this for you.  
by Brad Johnson, Lead Solution Architect, Bazefield
---